Steam iron? Monday is around the corner and the beginning of the week is looming, but… oh no, not again! There it is; the clothes you intended to wear during the work week again and they're not ironed. After a weekend full of social events, who feels like spending their precious time ironing? We all know that time is money, especially in these modern times where the hectic pace of our lifestyle leaves us without minutes to take care of household chores.
If you love to wear your blouse without the slightest wrinkle, or that beautiful skirt so perfectly smooth, read on!
Wrinkles on your shirt? Steam iron
People are becoming more and more concerned about arriving at work dressed to the nines, looking their best at a party, and even going to bed in perfectly ironed pajamas. Dressing without wrinkles is one of the daily pleasures, and anyone who says otherwise is lying. But it's not always easy to get done. Ironing your clothes with the utmost care and attention to detail is a task that involves effort and time, and sometimes we simply cannot afford it. It's a matter of priorities. It's time to forget about the hassle… We have the solution to your problems!
Get E-iron in your life!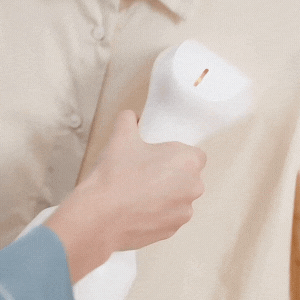 You heard right! The solution has a name. It's called E-iron and it's a vertical steam iron that will help you get rid of those pesty wrinkles to help your day go by a little smoother, in a simple and fast way. The results are fantastic and noticeable in just a few seconds. The wrinkles are removed instantly with just one pass of the iron. Incredible, isn't it? Plus, its Dual Steam system ensures that you can iron both vertically and horizontally if needed.
The E-Iron is safe and lightweight; its multi-directional cable and large water tank make it very comfortable to use. When you try it for the first time, you won't want to go another day without it. It's what your clothes need every day. No question about it!
No more wrinkles or unpleasant odors: steam iron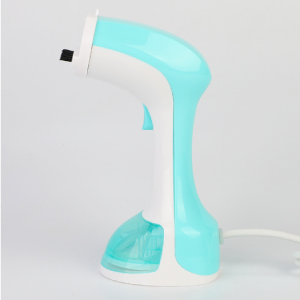 But that's not all. This highly efficient ironing solution is ergonomically designed to be more convenient to use than a traditional steam iron. You'll get spectacular results and save time thanks to the steady flow of steam. The E-Iron is suitable for all types of garments and fabrics and is able to eliminate odors and wrinkles from clothes.

Once again, high temperature steam is responsible for this. Removing the smell from your curtains will be a breeze. This iron features the most innovative technological advances. So, the risk of burning your clothes with E-Iron is reduced to zero, as it has a thermostat and a thermal fuse that protects it against any overheating.

Another point to keep in mind, which we all love, is that it has a system that prevents condensation. You will never feel your clothes wet after ironing again.
Interesting technical features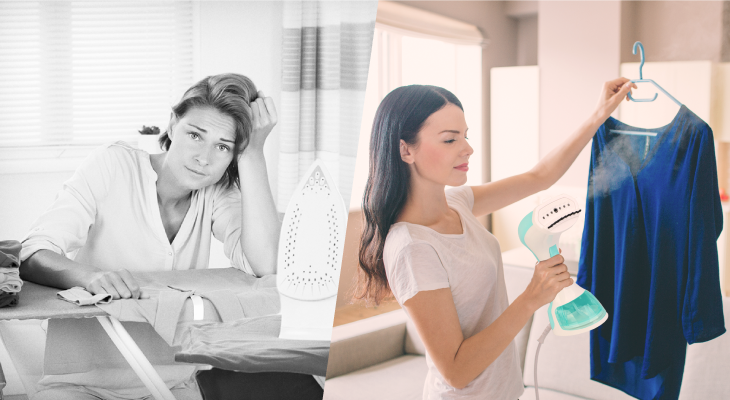 I'm sure you've already realized how essential it is to get an E-Iron, and the sooner you do, the better. Of course, we cannot fail to mention all its excellent technical features. Because the E-Iron vertical steam iron is synonymous with quality. Those who have tried it could not agree more.
To begin with, it has a power of 1500 W and a frequency of 50 – 60 Hz. In addition, it has an autonomy of more than 19 minutes and a charging time of just 25 seconds. The maximum tank capacity is 250 ml and the steamer releases 22 g/min at an average temperature of 100 – 130 degrees.
As if this were not enough, its small dimensions, the 1.8-meter-long cable, and its weight of only 0.8 kg, make the E-Iron the ideal candidate to keep in your home. And we can't forget the fact that the product has a regulatory guarantee of 2 years and is CE and RoHS certified.
See how it works!
The best solution on the market is called E-Iron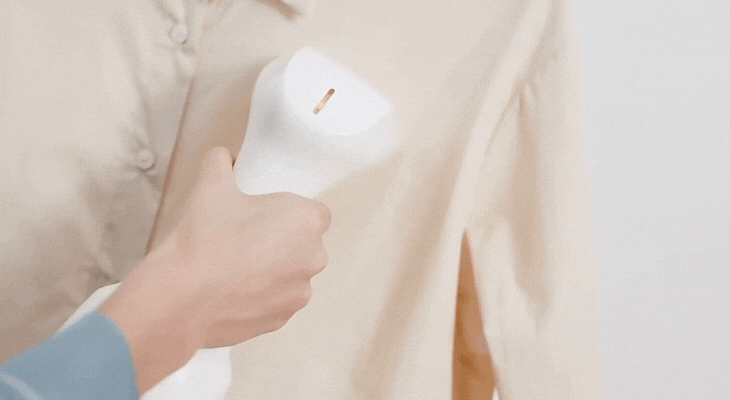 Main Advantages
You'll save so much time! Let your ironing board fade away as a thing of the past and sign up for vertical ironing. Hang the garment on the hanger, steam it with your E-Iron, and gravity and the weight of the garment will do the rest, smoothing the fabric naturally.
No more complications when ironing your most delicate garments. When ironing, we sometimes come across areas that are difficult to reach or delicate, such as buttons, zippers, cuffs, collars, seams… and even embroidery and applications that require delicacy and some manipulation. Since these areas don't make direct contact with the iron, it is difficult to damage them.
Easy ironing for household linen. Curtains from floor to ceiling, sheets, duvet covers, duvets… No more hanging up curtains or removing duvets. Just worry about moving the iron vertically and voilà! Perfect ironing at the speed of light.
Save on dry cleaning. The E-Iron model has such a refined system that your clothes will be treated with the best care, avoiding the loss of color over time and effectively removing those unpleasant odors that can emanate from fabrics such as curtains or duvets.
How can you buy it?
You can place your order online through the official website to be sent to your home. Only during the launch period, the company is offering an exclusive promotion for this product through this link. And if that were not enough, they also offer a discount for bulk purchases.